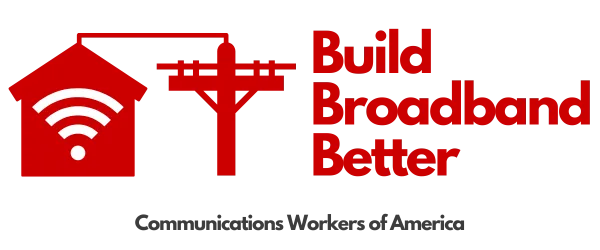 Americans need high speed, affordable broadband to work, learn, shop and succeed in the world today, but millions of us don't have reliable internet access.
The Infrastructure Investment and Jobs Act, passed by Congress and signed into law by President Biden, will send $65 billion in grants to states and communities across the country to build and improve their broadband networks.
These funds must be spent wisely so the job is done right, which includes using the best available technology and making sure that the work is done by trained, experienced union workers. That's why CWA members are getting involved at the state and local level to set labor standards and strengthen oversight agencies.
Sign the petition to support high speed broadband access for all and good jobs! We'll be back in touch with you with more ways to take action in your area!
I support high speed, affordable broadband and good jobs in our communities.